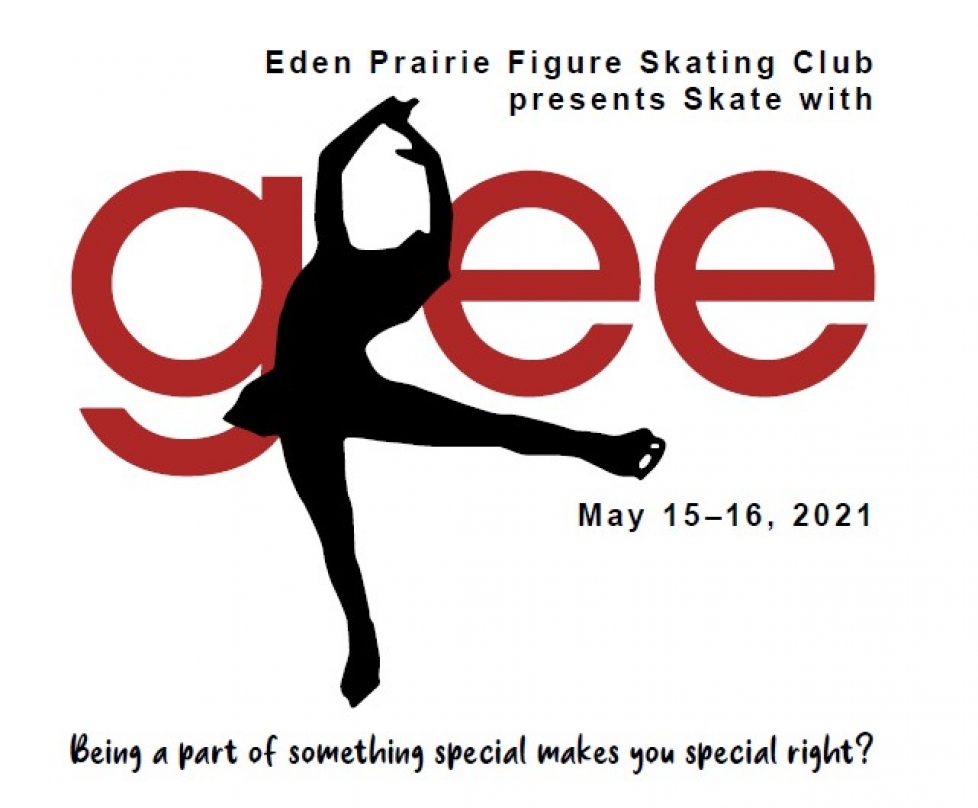 You are cordially invited to participate in our annual Eden Prairie Ice Show being held May 15 and 16 from 2- 4 p.m. at the Eden Prairie Figure Community Center.
Please complete the registration via uplifter by April 14. We are so excited to provide a safe and fun ice show experience for our skaters. The show will be more like an exhibition this year.
Special Covid-19 statement: The Eden Prairie Figure skating Club and Eden Prairie Community Center will be complying with all federal, state, and local regulations and any additional public health notices in place at the time of Glee on Ice. This includes recommendations from US Figure Skating. Masks may be required for entry into the Eden Prairie Community Center and for the ice show performances. More specific information will be given as the date gets closer. We thank you in advance for your cooperation and we are looking forward to making this a fun,
safe experience for all involved.
Registration fees is $75
Important dates:
Rehearsals: 5/1/2021 thru 5/9/2021
2021 ICE SHOW PERFORMANCES:

Saturday, May 15 at 2:00 pm -4:00 pm
Saturday, May 16 at 2:00 pm -4:00 pm
If you are interested in being in the show, sign up online at our new registration site, iceshow.edenprairiefsc.org.
EPFSC is dedicated to providing access to skating for all participants. If you are seeking financial assistance, please fill out our Ice Show need-based financial scholarship application:  2020 Ice Show Scholarship.
Questions? Contact EPFSC.IceShow@gmail.com